I spent two weeks in China at the end of April this year. My previous trips to China for the past ten years were all for personal traveling or visiting family and friends. This time was different. I was invited to be a resident artist to participate in a government-funded art project near Hangzhou, China. This trip helped expand my work into new directions and I learned a lot about my work and myself. After a month of catching up work since came back to San Francisco, I finally had time to sit down and write. Now I am super excited to share with you about this experience.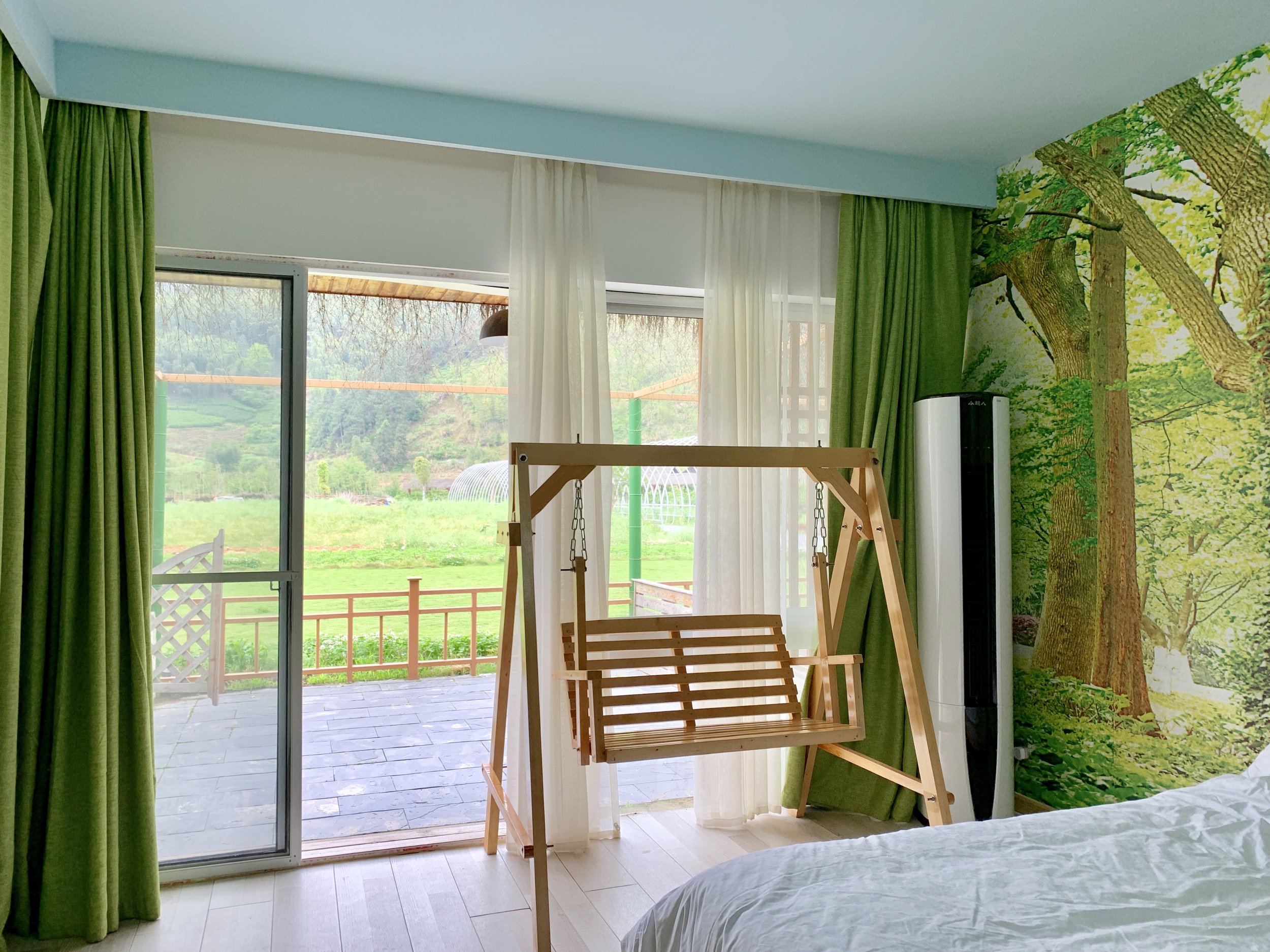 It was a two-week residency located in a town with breathtaking natural landscapes near Thousand-Island Lake in Zhejiang Province. The town I worked in is called Dashu. A group of Chinese and international artists was selected to work onsite to transform shuttered textiles factories into an art center. With a goal to revitalize the area, the factories were transformed into spaces showcasing murals, installation arts, 2-D visual arts, and performance arts. An open exhibition was held at the end of the program and all the works created during the residency stay there for exhibition until at least the end of 2019. If you happen to have a chance to be in Zhejiang, China, you don't want to miss the opportunity to visit this beautiful town and see the exhibition in person. Words can't describe how peaceful and magical this place is.
When it came to the decision on what kind of work to create for this project, the idea of continuing and expanding the theme of exploring rock shape imageries and how they parallel memory and identity came to my mind. This concept is special to me because of the story how the pebble shape comes into my work, which is connected to my roots and culture. I also wanted to challenge myself for something new so I decided to work on a form of art that I have never done before but have always been interested in exploring, which is Installation art.
At the end of the residency, I completed my first ever installation "Stone Jungle" and I'm proud of the amount of work and effort I poured into creating it. The whole installation occupies over seven hundred square feet of space and consists of 28 large paintings on plexiglass, four paintings on canvas, and short stacks of carved wood and painted rocks in balanced formations. I intended to create an immersive experience by inviting the viewers to walk in the "Stone Jungle" and walk through these maze-like passages created by the hanging plexiglass paintings. They are hung from the ceiling with various heights and offset from three centerlines, as low as below the waist and as high as above the head. Besides the ones on plexiglass that seem to float in the air, painted rock-inspired imageries sprawl from the wall to the floor. Moving through this playful installation and seeing through the transparent spaces, visitors encounter layers of interchangeable negative and positive space in various distances that evoke a sense of curiosity and ambiguity similar to wandering in the memory maze.
It was an emotional moment when I realized that it was time to say goodbye to my work. Knowing that I would leave with no tangible things upon completing this work totally changed my mindset while creating it, in a good way. It made me present with my mind completely focusing on the process and experience because I know that they are the most important things that I could bring home. The best part of this experience is not just creating the work, but also meeting other like-minded people and having the time to cultivate relationships, exchanging ideas, and learning from one another.
Special thanks to artist Sun for referring me to the program; founders of this project Shang and ET for this unforgettable opportunity and taking care of all the artists; artist Lisa and Anna for assisting me; artist Nikita for being a great roommate; and many more artists for inspiring me. I still dream about this experience and the time we spent together. To many more!